Elf Aquitaine Norge made its first oil discovery in the autumn of 1987, about 32 kilometres south-east of Frigg.
Located mainly in block 25/5, with some reserves in block 25/2, this Frøy field lies in the Hugin and Sleipner formations about 3 000 metres below ground and in 120 metres of water. It was covered by production licences 026 and 102, awarded in 1969 and 1985 respectively. The Storting (parliament) approved a development of Frøy in May 1992. In addition to operator Elf Aquitaine Norge, with roughly 25 per cent, the other licensees were Total with 15 per cent, Hydro with six per cent and Statoil with 54 per cent ­- including 42 per cent for the state's direct financial interest (SDFI).
Frøy comes on stream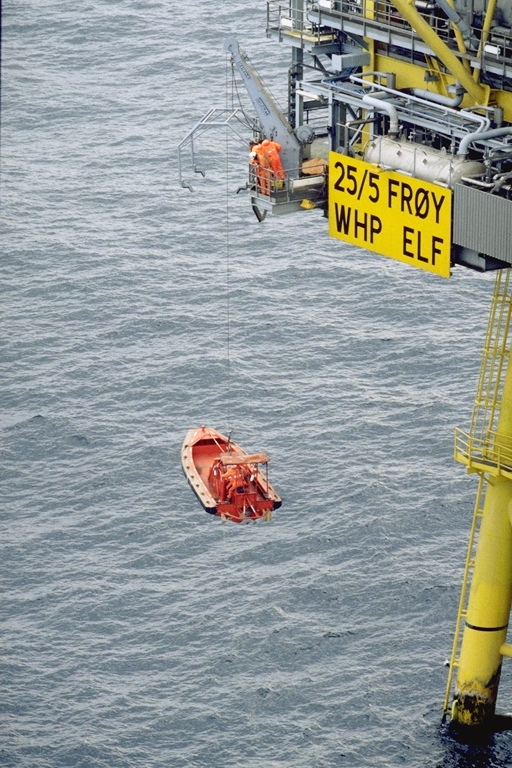 The Frøy field was developed with an unstaffed wellhead platform – an installation which allowed the wellheads to be moved from the seabed to the surface. This structure comprised a four-leg steel jacket and a two-deck topside. Four wells were drilled by Treasure Saga through a seabed template before the platform was installed in the summer of 1994. A further 11 wells were then drilled by the Mærsk Gallant jack-up, which extended its cantilevered drill floor over the upper deck of the Frøy platform.
Converting the relevant Frigg platforms from pure gas production to handling oil as well was the biggest challenge presented by the Frøy development. This work was done on TCP2 without any disruption to gas production. A new 3 400-tonne treatment module had to be built, and about 500 tonnes of other equipment installed on the platform.
Gas was first separated from the oil and water on the Frøy platform, then cooled down and injected with methanol to inhibit the formation of hydrate (hydrocarbon ice). It was next sent on through a 12-inch gas flowline to the M35 module on TCP2. Oil and produced water were pumped to the same destination through a 12-inch pipeline. Water for injection into the reservoir in order to maintain pressure came from TCP2 in a 16-inch pipeline. Frøy was remotely operated from the control room on Frigg QP.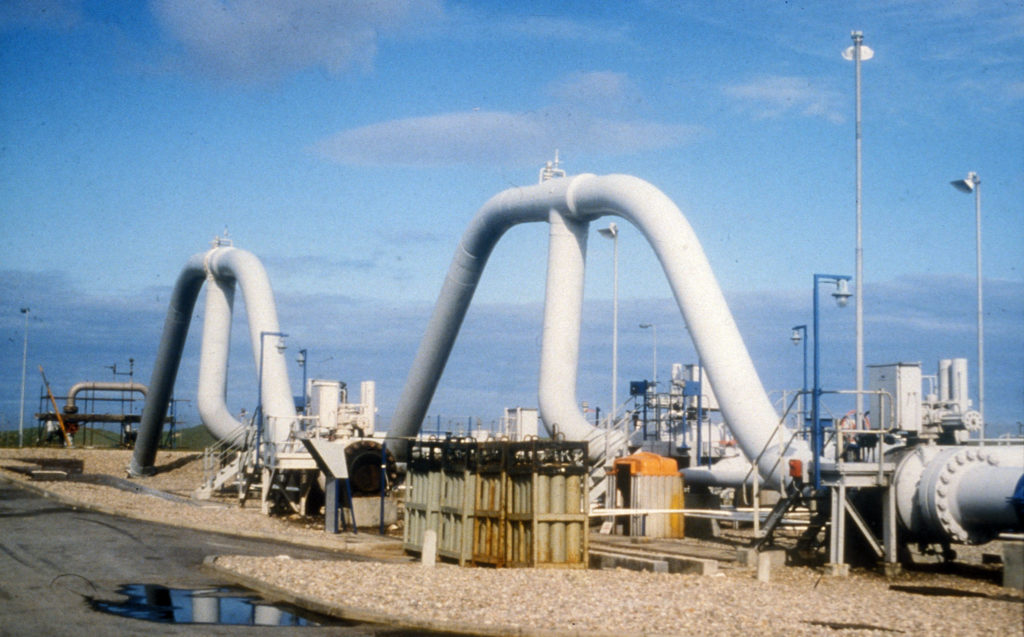 Its gas was piped to St Fergus in Scotland, while the oil travelled in the Frostpipe line to Oseberg and on to the Sture terminal near Bergen. Condensate (light oil) was also transported to land via Frostpipe, which helped to share the investment in and operating cost of that system. This transport solution became operational on 14 March 1994 when Lille-Frigg began production. Ordinary output from Frøy started on 15 May 1995.
Fairly substantial production problems were faced on Frøy because of a high level of water in the wells, which reduced lift, and deposition in the wells from the seawater used for injection.
Frostpipe
The Frostpipe system ran for 82 kilometres from Frigg to Oseberg, and became operational in April 1994. It was used to transport oil and condensate (light oil), primarily from Frøy but also from Lille-Frigg an East Frigg. These resources flowed through Frostpipe from TCP2 to Oseberg A, and then through the Oseberg Transport System (OTS) to the Sture terminal near Bergen. After Frøy was shut down in March 2001, Frostpipe was filled with seawater and preserved for possible re-use.
Frøy shut in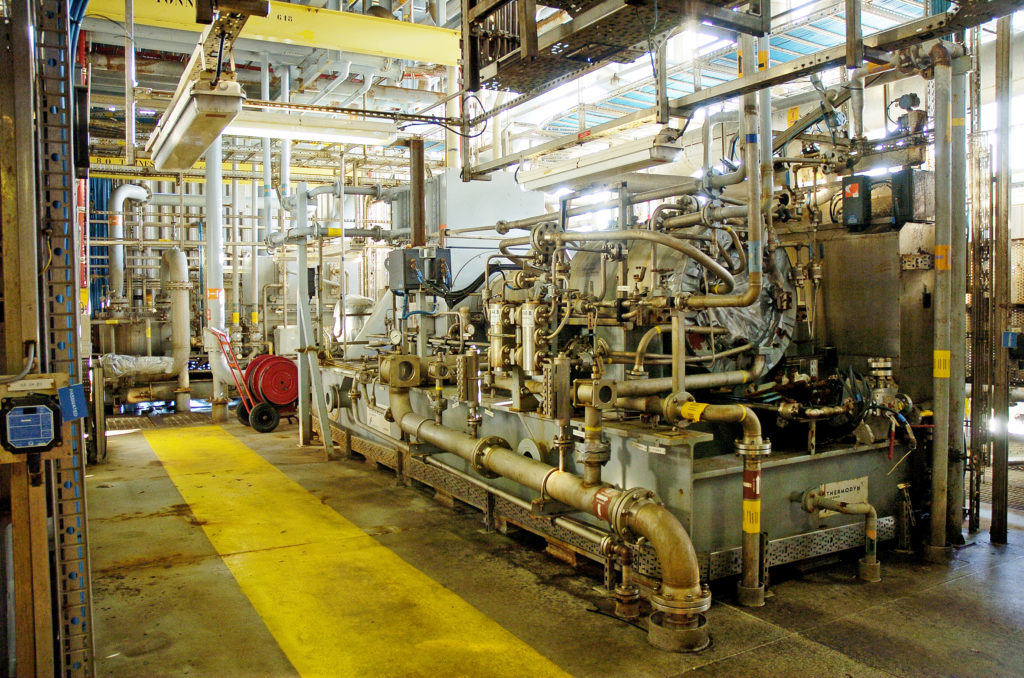 Production from two of Frøy's wells ceased as early as 1998. A cessation plan for the field was prepared by Elf in the autumn of 1999, and production ended permanently on 5 March 2001. Frøy had then produced 35 million barrels of oil (5.6 million standard cubic metres), 1.7 billion scm of natural gas and 625 000 barrels (100 000 scm) of condensate (light oil). After the shutdown, TotalFinaElf – so named after a series of mergers – sold the platform to Lyngdal Recycling AS. After it had been removed by Heerema Marine Contractors Nederland BV, the structure was disassembled by Lyngdal Recycling. Most of the equipment was sold, and the rest recycled.
See technical drawings and documentation of Frøy in the article Technical Documentation Frøy.
Type

 Steel jacket with four legs

Function

 Wellhead platform for oil and gas

Quarters

 Unmanned

Water depth

 117 meters

 Geographical position 

 59 44′ 3″ N
02 33′ 28″ E

 Process control

 From QP

 Installed

 1994 

 Drilling startup

 1994 

 Production startup

 May 1995 

 Closed

 March 2001 

 Ownership

 Elf Aquitaine Norge (operator) 25% 

 

 Total 15%

 

 SDØE 42%

 

 Statoil 12% 

 

 Norsk Hydro 6%