Putting a name to it
Ocean Viking drills for Petronord
Before the first licensing round, Petropar - later Elf - had no form of organisation or employees in Norway.
All plans were laid in Paris and followed up locally via the embassy, by Erik Poulsson, who was Petropar's Norwegian lawyer, or by other intermediaries, by representatives for Hydro or by envoys from the company in France. After the award of first-round blocks, geologist Jean Claude Vauches was appointed in October 1965.
He was to establish and maintain contact with the Norwegian authorities and the company's partners. He moved to Oslo, and shared an office with Torvild Aakvaag at Hydro. A separate office was later acquired at Kirkegaten 24 and occupied by both Petropar and Petronord.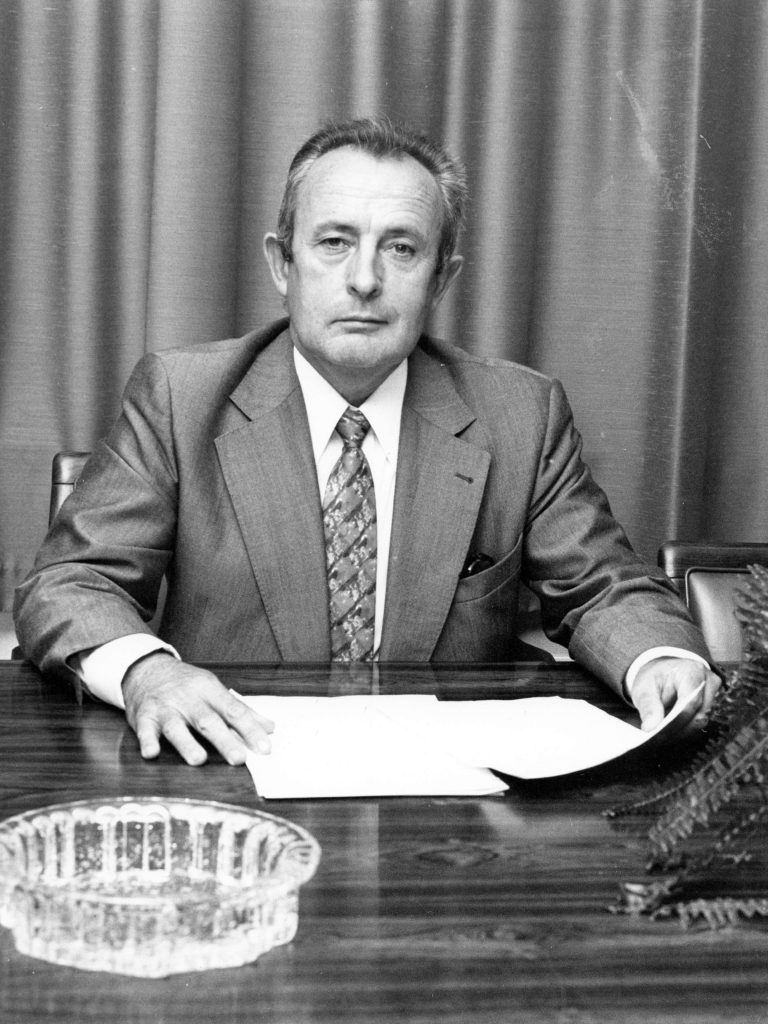 When planning began for the drilling programme, the company needed a land base. Paul le Rest, considered a specialist in offshore drilling, was asked in March 1967 whether he was willing to move to Norway. He landed at Stavanger's Sola airport on 8 May 1967. At that time, it was unclear where the company wanted to locate its land base. Several ports, including Kristiansand, Farsund and Bergen, were considered. But Stavanger offered some advantages. The city lay closest to the blocks awarded to the company.
It was large enough to obtain what the company needed, and had good contacts with the rest of Norway and abroad through a number of daily flights to Oslo and other European capitals. In addition, Helikopterservice had established a heliport close to Sola. Stavanger could offer a number of base sites and had already started the work of becoming an oil city.
Elf leased a base area and office building from Torolf Smedvig and Norsea at Strømsteinen, an 0.6-hectare site in the eastern part of the Port of Stavanger, adjacent to a deepwater harbour. The company later moved its base to Dusavik north of the city.
Putting a name to it
Ocean Viking drills for Petronord