The Alwyn area was licensed in 1965 to Total Oil Marine (33.33 per cent) as operator and Elf UK (66.67 per cent). This acreage lies on the UKCS 160 kilometres east of Shetland, 440 kilometres north-west of Aberdeen and 110 kilometres north of Frigg.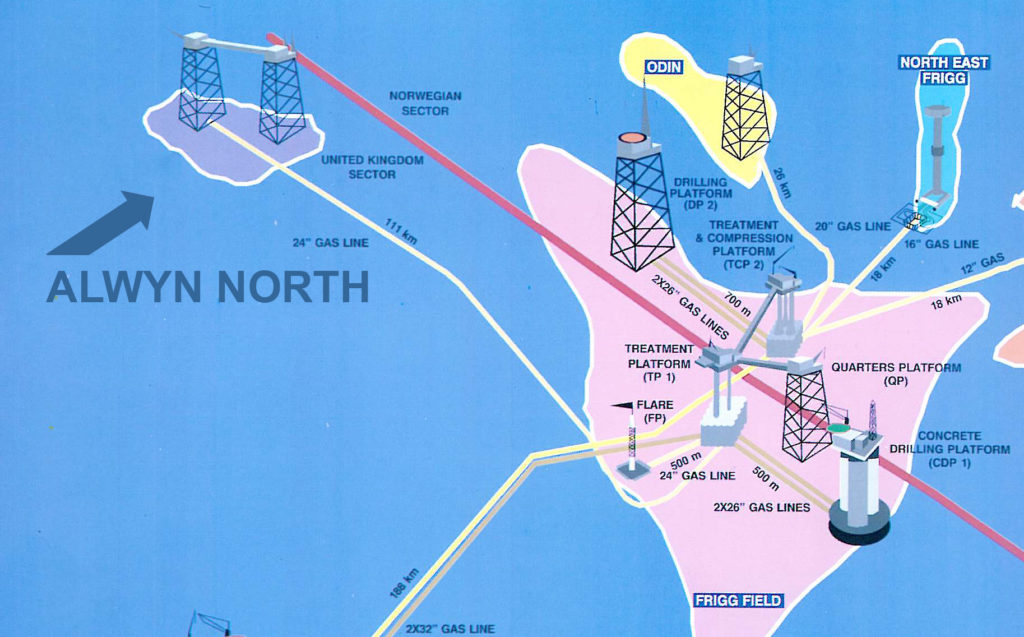 A total of five fields fall within the area – Alwyn North, Dunbar, Ellon, Grant and Nuggets. Drilling began in 1971. Dunbar, Ellon and Grant were discovered within a few years, but were not regarded as commercial at the time. Alwyn North, an oil and gas field north of Frigg, was discovered by the Drillmaster rig in June 1975. This permitted a collective development for the whole area.
Alwyn North offers a good example of how technical progress has made it possible to exploit small and previously unprofitable fields by using the infrastructure installed as part of bigger developments. Dunbar, which lies 22 kilometres south of Alwyn, was discovered in 1973 and came on stream in 1994. That also permitted the development of the Ellon and Grant satellites, which had been found in 1973 and 1977 respectively. They are produced through subsea installations located nine kilometres from Dunbar and tied back to the platform by flowlines and umbilicals. Ellon came on stream in 1994 and Grant four years later. Nugget lies 20 kilometres south of Dunbar and became operational between 2001 and 2003. This field has been developed with subsea installations tied back directly by pipeline to Alwyn North but controlled from Dunbar.
Alwyn on stream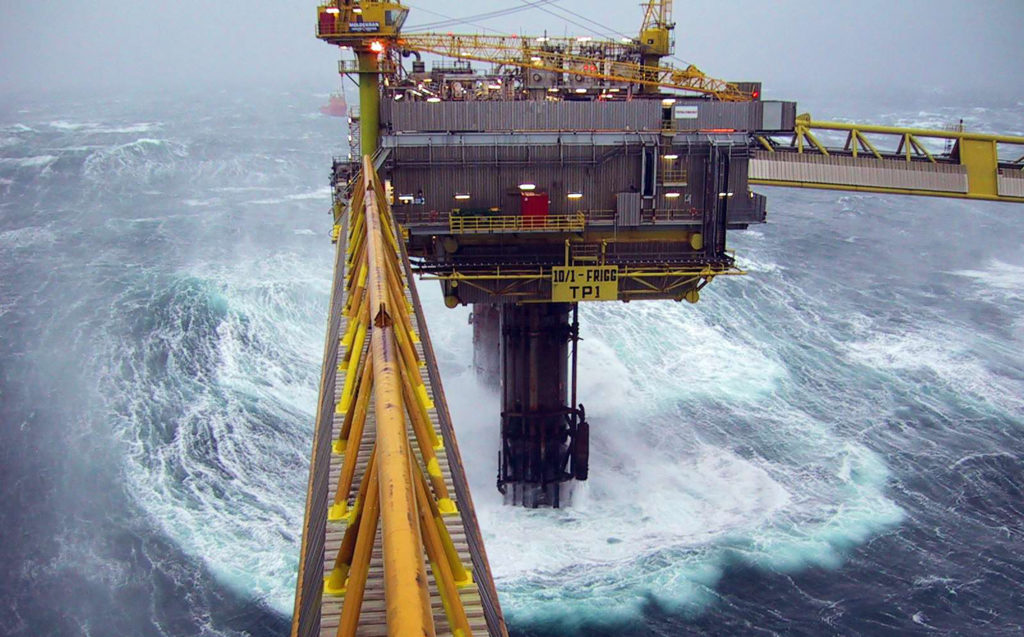 The Alwyn North field became the centre for the Alwyn area, supplying the other installations with electricity and water. It was developed with two platforms – North Alwyn A and B (NAA and NAB) – linked by a bridge. These were installed in 1985 in 131 metres of water. NAA was equipped with drilling modules, living quarters and the control room, while NAB carried processing equipment and the pipeline terminal. Production drilling began in the autumn of 1986. Alwyn North was the third field to be tied back to Frigg when it came on stream a year later. Oil and condensate (light oil) were piped to Britain's Cormorant Alpha platform and on to the Sullom Voe terminal in Shetland, while the gas flowed by pipeline via TP1 on Frigg to St Fergus in Scotland.
Conversion work on TP1 for receiving gas from Alwyn North began in 1985 and was completed in March 1987. The UK field began producing oil on 22 November 1987, and first gas reached TP1 in late December for onward transmission through the Frigg UK Pipeline to St Fergus.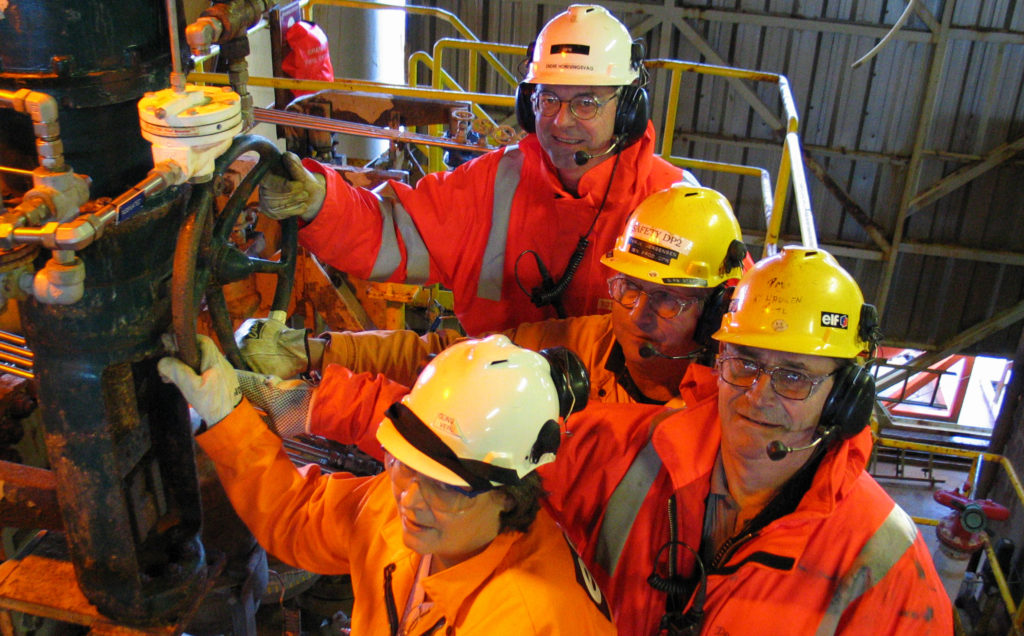 Frigg production ceased for good on 26 October 2004, with gas no longer flowing through DP2, TP1, TCP2 and MCP-01. To maintain output from Alwyn North to St Fergus, the 24-inch pipeline to TP1 was modified in 2004 to bypass TP1 and tie directly into the 32-inch Frigg UK Pipeline on the seabed. At the same time, the British pipeline bypassed MCP-01 so that the shutdown of the latter could begin. The Frigg Norwegian Pipeline bypassed MCP-01 in 2005.