Esso discovered the Odin gas field in Norwegian block 30/10 on 28 March 1974. The reservoir lay between 1 997 and 2 067 metres below the drill floor of the Drillmaster rig. Covered by production licence 030, the acreage had been awarded by Esso in the second licensing round in 1969.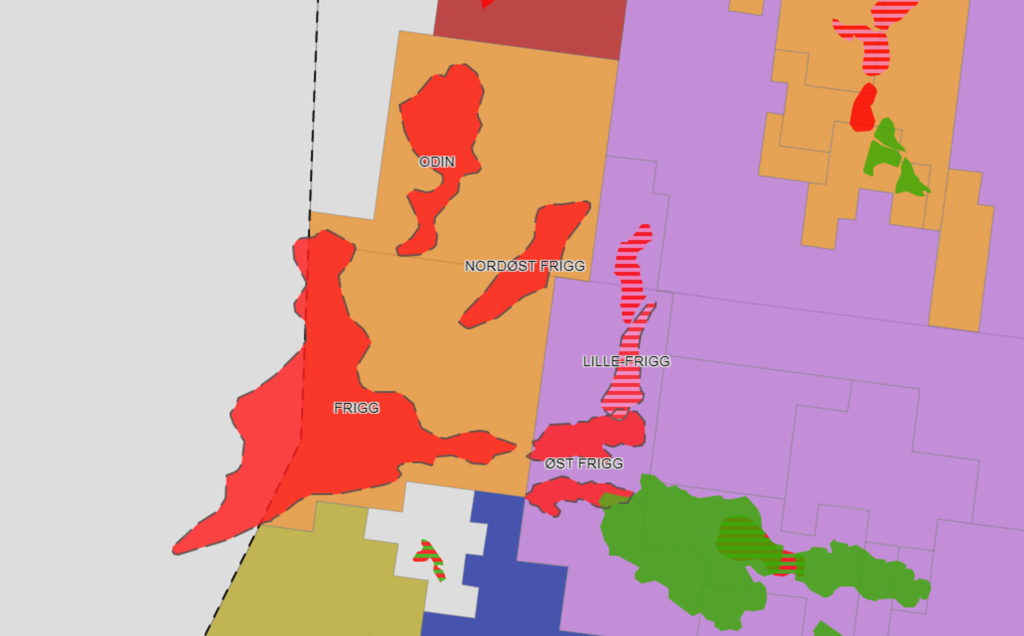 The Odin reservoir was a geological part of Frigg, and lay 26 kilometres north of the latter in about 100 metres of water. Esso was the sole licensee, but Odin gas was piped to TCP2 on Frigg. It was largely processed there before being piped through the Frigg system to St Fergus in Scotland. Odin's production was sold to the British Gas Corporation. The Odin field was regarded as commercially marginal, and the emphasis was accordingly on low-cost technical solutions. Supported on a conventional four-leg steel jacket, the platform was designed by McDermott Norge A/S. Its jacket was built by the Dragados yard in Spain, while Aker Stord Verft in Norway fabricated the module support frame and gas treatment modules. The drilling modules were supplied by Mannesmann in the Netherlands, and the 48-berth quarters module came from Nymo in Grimstad, Norway.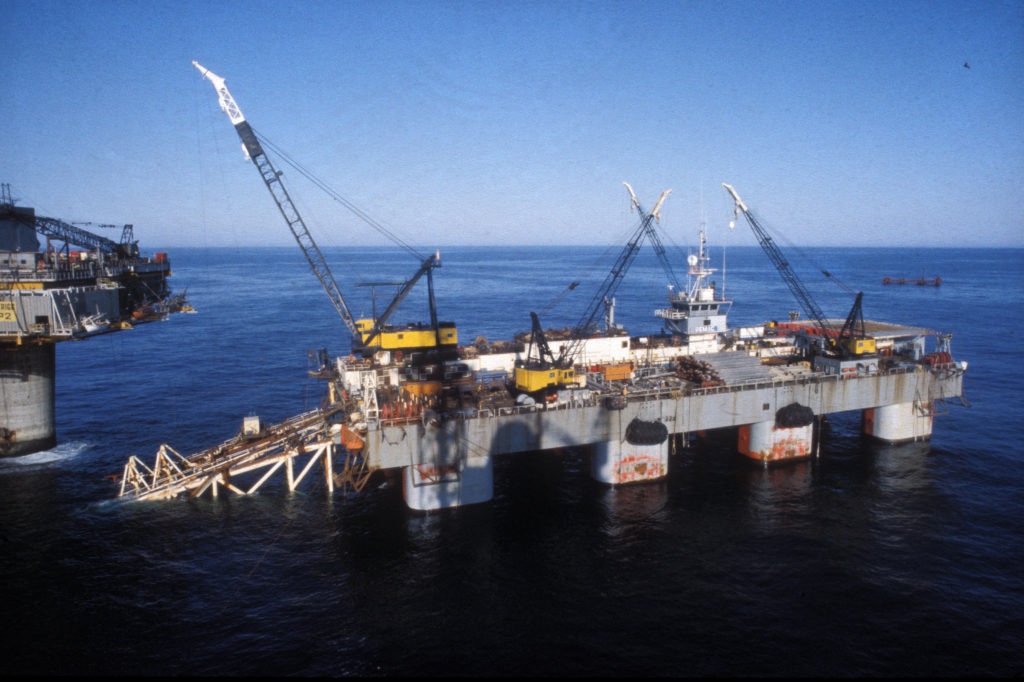 Semac I began laying the 20-inch pipeline from TCP2 on Frigg to Odin in March 1982. This line lay uncovered on the seabed for most of its length.
The Odin platform was installed during July 1983 in 103 metres of water. While the jacket weighed 6 200 tonnes, the module support frame and modules with drilling and processing equipment, quarters and helideck totalled about 7 600 tonnes. Oil Industry Services (OIS) in Kristiansand was responsible for hooking up the modules and testing that everything functioned.
Drilling of the 12 production wells began in December 1983 and continued until 26 January 1985. Although the Odin platform had its own derrick, it was dependent on support from the Treasure Hunter rig to handle mud and drillpipe/casing during the drilling phase. An additional 140 workers were required for the installation and drilling phase, and they were accommodated on Treasure Hunter.
Odin began production on 1 April 1984, as soon as the first well was ready. The Odin field was shut down on 1 August 1994 after producing 27.3 billion standard cubic metres of gas and almost 1.3 million barrels (200 000 scm) of condensate over more than a decade. Its gas had been sold to the British Gas Corporation. Aker Maritime was the main contractor for removal of the Odin platform. In 1996, its Aker Stord yard south of Bergen built one of the world's few specialised facilities for recycling offshore installations. Disassembled and shipped to Stord in 1996-97, the Odin structure was the first complete production platform to be removed from the NCS. In that context, 98 per cent of this installation was recycled.